Why is choosing the best representative from law firms in Dubai critical?
There is no doubt that legal representation is a very valuable asset that is necessary to deal with legal issues. However, there might appear some confusion at the time of choosing the best legal representative. For instance, finding Law Firms in Dubai is easy, but finding the best to attend a specific case is another thing.
In this article, you will learn everything about what are the common issues at finding legal representation. Additionally, we will observe the things to keep in mind before hiring legal services and how can you avoid making mistakes.
How to choose the best law firms in Dubai for your case?
What is the importance of hiring a law firm?
Which are the most common legal issues for businesses in the UAE?
What are the regulations for the legal profession in the UAE?
How is the legal process in the UAE?
Understanding the legal system in Dubai
How can we help you learn more about law firms in Dubai?
1. How to choose the best law firms in Dubai for your case?
You are not supposed to hire legal representation to deal with legal incidents, so not knowing how to search for a law firm is normal and natural. However, it is important to know about it in case these incidents appear. It is better to have the proper tools and not need them than need them and not have them.
Law firms in the UAE can look very appealing from the outside, with sophisticated ads and fancy words but there are several things to keep in mind before picking one:
1.1. Proven Experience
Because people do not want to just hear nice words, they want professionals to handle their legal incidents. But how to trust they can do it? Because of their proven experience on the ground.
For instance, law firms specialized only in civil cases are not suitable to handle a case related to drug offences. This is why it is necessary to ask them what legal matter they are best at and how much experience they have about it. Proven experience is the best presentation card.
1.2. Strategic alliances and connections
It is not a secret that knowing certain people can be very useful to handle certain issues. Although this does not mean that it is a form of cheating the system. Networking in legal matters can play a significant role because it expands the options to choose from several approaches.
The best example is a lawyer who knows the prosecutor or even the judge, this allows him to anticipate their reactions and consequently, to trace better strategies. Another benefit of this is the interchange of useful information and knowledge with other lawyers about similar cases.
1.3 Cost of services
The last but not least important thing to consider when hiring a law firm is the cost of services. Higher expenses do not necessarily mean a higher quality of work. Besides their credentials and experienced, seeing how they bill their clients is a crucial factor. This is because they might include other expenses such as transportation (flights or road trips). These expenses are outside the legal services.
This is the case of law firms in Abu Dhabi that work with financial law cases, there is little to compare with law-firm that work with criminal cases.
2. What is the importance of hiring a law firm?
For most legal procedures, every person is free to choose self-representation, but is it worth it? The short answer is no. Litigations can become complex and it is the moment when hiring a law firm becomes the best option.
A law firm is a group of experienced lawyers who are specialized in the representation of people and enterprises. They might represent and defend their interests in a variety of matters such as Civil Law, criminal cases, Construction Law, etc.
The importance of hiring these services from a law firm is because the person can fully trust in their expertise. Since law firms are in a constant search for the best law practitioners out there, they aim to always count on excellent professionals to offer the best service.
Reputation also plays a significant role in the decision of hiring a law firm. This is one of the most effective ways of becoming relevant as an option. Consequently, law firms usually do their best to elevate their reputation to receive more clients. In most situations, reputation is the decisive factor.
Furthermore, there is a group of legal services that are more required in certain cities than others. For instance, most Law Firms in the UAE are dedicated to Corporate Law, and they receive more cases related to this than criminal cases.
3. Which are the most common legal issues for businesses in the UAE?
Since the United Arab Emirates is a fast-growing country, ensuring a safe environment for businesses is crucial. We need to start mentioning that there are a lot of methods by which foreign companies can safely conduct their businesses in the country, all of them in compliance with Emirati law.
The process to start a business in the UAE is complex because there is a high number of regulations. For this reason, one of the most common issues is how to deal with indirect operations regarding Financial Law.
Indirect operations are expenses within every organization related to administrative costs such as general maintenance, employee salaries, equipment, etc. In the commercial sphere, the UAE restricts foreign entities to import products destined for sale. This restriction is under the UAE Commercial Agencies Law, which was amended by the Federal Law No. 14 of 1988.
Some topics remain unregulated, this is because it makes it easier for companies to set up their businesses. One of these considerations is the monetary policies.
Currently, there are no regulations that restrict the free flow and movement of currency within the UAE. As you may know, the national currency, the UAE Dirham (AED) is attached to the US Dollar (USD). Even though the AED has a slightly higher value than the USD, one can affect the other drastically.
Nevertheless, the UAE Central Bank imposed several regulations regarding money laundering but these only apply to financial institutions within the country.
4. What are the regulations for the legal profession in the UAE?
Since the UAE is a federation of seven emirates, lawyers seeking to practice their profession have to comply with federal laws and local laws within every Emirate. Additionally, the free zones also have their own legislation.
In this regard, the federal law distinguishes three types of law professionals:
Training lawyers
Practising lawyers
Lawyers who do not practise
It is important to mention that local regulations such as in Abu Dhabi and Dubai, tend to define only two kinds of lawyers: advocates and legal consultants.
These definitions are more important than they seem because they define the range of application of every lawyer in the federation. For instance, legal consultants can advise clients, draft contracts. On the other hand, advocates in addition to these services can represent clients in Dubai courts of law and other tribunals.
At the federal level, only authorized advocates can litigate an audience in the Federal Supreme Court and every federal court. Conversely, local regulations are quite different, like in Abu Dhabi, where a resident must hire an advocate from another emirate if he wants to litigate about residency.
Another example of this occurs in Dubai, where the Department of Legal Affairs can restrict the action field of every lawyer. Not following its rules might cause fines or worse: Permanent prohibition of law practice.
5. How is the legal process in the UAE?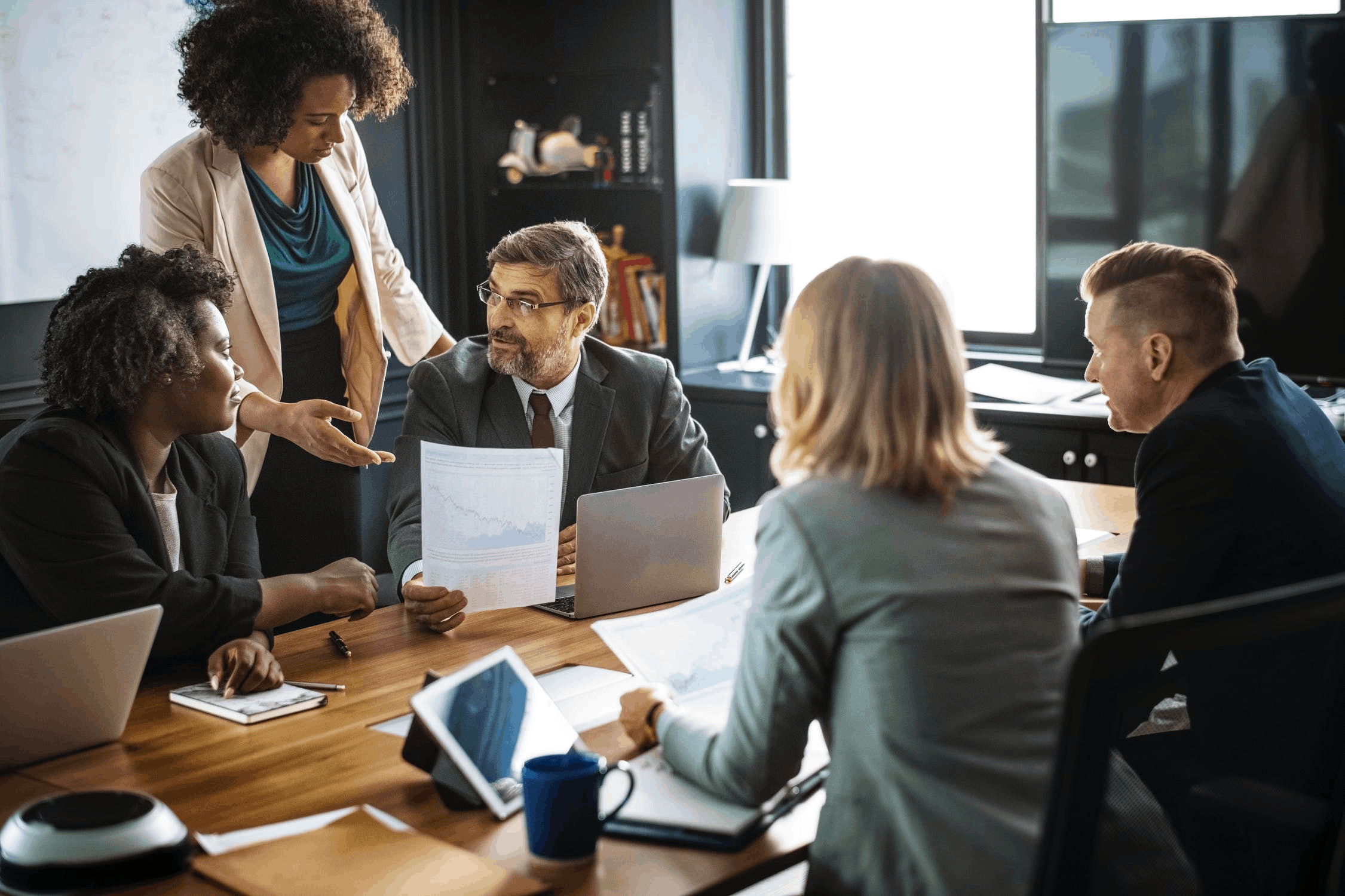 Before we evaluate the legal process in the UAE, we need to have a quick review of the legal structure in the United Arab Emirates. The Emirati legal system is composed of three branches: criminal, civil, and sharia (Islamic). This latter branch has complete control over family law-related issues, divorce, and guardianship of children.
But how does a process begin? If the situation is related to criminal activity, the police are the initial entity to investigate for the first 48 hours. After that time, the case is transferred to federal or local prosecutors. In this phase, the prosecutor is the one who decides (based on investigation) if the case goes to court or not.
According to the United Arab Emirates Constitution, accused people are innocent until proven guilty. This is the same as any western country. Once the case is in court, the trial will proceed in the Arabic language except for the sentencing phase. If the accused is not fluent in Arabic, there will be official translators to assist him.
To conclude this topic, the UAE's legal system might seem complicated to those who are not from Arabic countries. This is because Islamic law is deeply related to civil and criminal legislation, not to mention the language factor. However, the influence of Islamic law only oversees family matters such as marriage, divorce, and incidents relative to children.
Since the country is opening even more to the world market, there has been a lot of changes in commercial matters. As a result, this created a safe environment for any foreign company that wants to invest and establish in the UAE. This is precisely the key to the success of the United Arab Emirates.
6. Understanding the legal system in Dubai
Despite the many uncertainties in the current world, Dubai remains one of the fast-growing cities on the planet. And this is because of their legal system. The lawful framework has been the key to encouraging the economy and the general wellbeing of their population.
Let us review the characteristics of their legal system. You might figure out why some of the top law firms in Dubai as gained such a reputation.
6.1 Courts in Dubai
Dubai has its own legal authority, composed of a Court of First Instance, Court of Appeal, and Court of Cassation. The decisions from the Court of Cassation are not subject to appeals.
The three of these courts have also three kinds of legal matters: civil cases, criminal cases, and the Islamic affairs division. This classification remains the same as the rest of the Emirates. It is important to mention that non-Muslim people will not comply with the Sharia rules.
6.2 Free Zones in Dubai
As it happens in the rest of the federation, Dubai has certain Free Zones. As you might know, the goal of these zones is to create a safe environment for local and foreign enterprises.
These are the Free Zones in Dubai:
Dubai Airport Free Zone (DAFZ)
Design District (DDD)
Dubai Healthcare City (DHC)
International Academic City (DIAC)
Dubai International Financial Centre (DIFC)
International Humanitarian City (DIHC)
Internet City (DIC)
Dubai Knowledge Park (DKP)
Media City (DMC)
Dubai World Trade Centre (DWTC)
Studio City (DSC)
Jebel Ali Free Zone
7. How can we help you learn more about law firms in Dubai?
We are Connect Legal, a law firm based in Dubai and we would like to offer our legal services. We have a well-experienced group of advocates who are willing to offer you their knowledge to resolve your incident or requirement.
Our attorneys specialize in the following legal matters:
Banking Law
Criminal Law
Accident Injuries
Family Law
Corporate and Commercial Law
Civil Litigations
Would you like to contact Connect Legal to obtain more information about legal services in Dubai? If you have any questions, call us on +97143316688. You can email us at contact@connectlegal.ae, and you will talk to one of our representatives who will answer your questions.
Send us your CV to thetalentpoint.com. CV's and resumes sent to contact@thetalentpoint.com will not be stored. Do not wait any longer!
25/Mar/2023
Passport releasing Dubai – We show you how to go through this process
What are the steps to request releasing of passport- #1 Guider The passport releasing Dubai, afte...
25/Mar/2023
An overview of Employment Lawyers in Dubai and the UAE
Employment lawyers offer a wide range of services to both employees and businesses. There is a wi...
25/Mar/2023
Mohre gratuity & end of service calculator in Dubai UAE using internet
Gratuity Calculator in the UAE    1. Gratuity calculator UAE With the gratuity calculator, you wi...
25/Mar/2023
Everything you need to know about property investor visa Dubai
The government in the UAE is constantly creating opportunities to attract investors. One of the m...