Lawyers in Dubai: Find out how to find the best representatives
Although a lawyer is not always essential when handling legal issues, if you know that you want to employ one, you may be asking how to locate the perfect one. Keep in mind that there are several types of attorneys with different work styles. Concentrate your search on lawyers in Dubai who practice the type of law in which you require legal counsel.
In this article, we will be discussing everything about how to find the best legal representatives. You will learn all the key aspects to distinguish the best among all the options. This will help you optimize your search for assistance. Let us take a look:
Which are the different types of lawyers?
What should you do when looking for a lawyer?
Which questions should you ask a prospective lawyer?
Why is Connect Legal the best place to find a lawyer?
1. Which are the different types of lawyers?
Whichever your legal difficulty is, there is almost always a lawyer who focuses on dealing with your exact legal matter. You probably already know that there are several different sorts of lawyers in Dubai. The legal profession is large and complex, and many experts specialize in a specific area of law.
Connect Legal is a platform that specializes in facilitating the search and finding of legal professionals. You can find all sorts of information about the new laws, how the regulations work, and much more.
In today's legal market, there are several sorts of lawyers to choose from. When seeking legal assistance to face an issue, it is a great idea to select a lawyer who specializes in the field of law in which you are struggling. Here is a list of lawyers in Dubai's practice areas.
1.1 Personal injury lawyer
If you have been injured in an accident, such as a vehicle collision, you should consult with a personal injury attorney. These lawyers in Dubai specialize in seeking the remuneration of monetary damages for the harm caused by third parties.
1.2 Bankruptcy lawyer
If you are experiencing financial troubles and are considering filing for bankruptcy, you should talk with a bankruptcy lawyer. This sort of lawyer can guide you on your qualification for bankruptcy, the forms of bankruptcy to consider.
Additionally, which type it is appropriate for your unique context, as well as every potential alternative to bankruptcy that you may wish to investigate.
1.3 Intellectual property lawyer
An intellectual property lawyer, often known as an IP attorney, may assist you on intellectual property matters such as trademarks, copyrights, patents, product design, and trade secrets.
1.4 Employment lawyer
An employment lawyer may typically advise on legal difficulties that occur from a contract of employment or inside an employment relationship. Whether you are a firm having an issue with an employee. Or an individual having a problem with the organization you work for.
1.5 Corporate lawyer
If you operate a business, you will almost certainly need to meet with a corporate lawyer on a variety of occasions. A corporate lawyer can assist you with concerns regarding the establishment of your organization, general corporate governance, and corporate compliance.
1.6 Immigration lawyer
When dealing with immigration concerns, there is no need to worry. You should seek the advice of immigration lawyers.
This sort of attorney should be knowledgeable about immigration matters such as visas, nationality, refugee or asylum, and green cards. Of course, they can also help you with deportation laws in the UAE.
1.7 Criminal lawyer
If you or a significant one faces charges for a crime, you should contact a criminal lawyer. A criminal lawyer will be competent in areas of criminal law such as bail, arraignment, arrest, pleas, and other matters about the criminal trial itself.
Your lawyer of choice when dealing with drug offenses or similar charges.
1.8 Medical malpractice lawyer
Doctors make mistakes from time to time, and it leaves patients dealing with the repercussions of a medical error. This could be medical misdiagnosis or incorrect treatments. Lawyers in Dubai who specialize in medical negligence cases can be very helpful.
1.9 Family lawyer
Whether you require a prenuptial agreement, are going through a divorce, or are fighting over child custody, a family lawyer is the sort of lawyer who will be most suited to help you through the process.
When searching for lawyers in Dubai near me, make sure to take a look at their expertise area. Treating Family Law can become catastrophic for those who are not focused on the field.
1.10 Contract lawyer
A contract lawyer focuses on dealing with contract-related difficulties.  Whether you are wondering if you should accept a specific contract or something is wrong with the one you have already accepted.
A professional who deals with contracts should have the knowledge and expertise necessary to assist you to handle your contractual concerns.
1.11 Civil litigation lawyer
Are you suing someone or perhaps reacting to a lawsuit filed against you? The best legal choice you can make will be to hire a civil law attorney. 
You may also discover that civil litigation has various areas for lawyers to specialize in. For example, any business litigation lawyer is able to assist you with commercial lawsuit troubles or difficulties.
These
will be very useful in cases of defamation. Especially now that the laws are being more specific about network usage and how its wrongful use could bring serious consequences.
1.12 General practice lawyer
A general practice lawyer, as opposed to a lawyer who specializes in a certain field of law, has a practice that tackles a wide variety of legal concerns. Different general practice lawyers will be more comfortable in different areas of law.
Therefore, if you speak with a general practice attorney, it is always a good idea to ask about his or her expertise in managing the sort of legal matter you are experiencing.
2. What should you do when looking for a lawyer?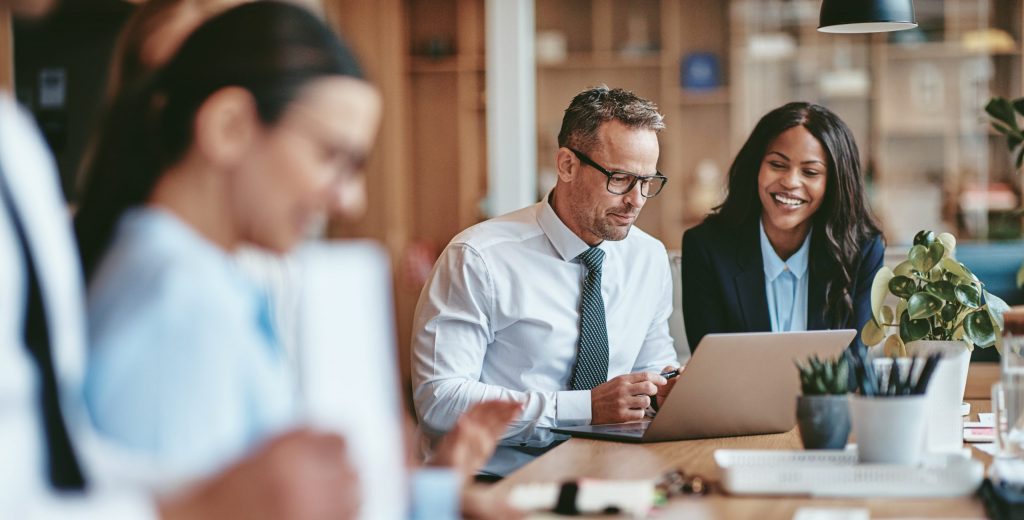 Finding the best lawyer in Dubai for you may appear to be a challenging task. However, it is not always that way if you recognize what questions to ask. Remember, as a potential client, you have the right to ask a lawyer for references from previous or current clients.
2.1 Tap your network
Ask your friends, family, coworkers, and acquaintances if they have any recommendations for lawyers in Dubai. Personal recommendations are perhaps one of the most trustworthy references you will come across.
You can also consult with a lawyer you trust and respect, regardless if they do not specialize in the field of law wherein you want legal assistance. They might be able to propose a list of lawyers in Dubai who can help you with your case.
2.2 Do some research
Attorney searches may be conducted using databases, which include information like practice areas, location, certificates, and lawyer evaluations. You might also go through the attorney directory of your state bar organization.
On the other hand, you can also register to our platform. We count on the best representatives for your legal matters. We have a wide range of practice areas, and we are fully committed to giving the best service on the market.
2.3 Be observant of the interaction
When finding the best representation for you it goes beyond just having good credentials. Take particular note of how their office operates. Check if there is enough support personnel, to deal with everything.
Pay attention to how you are treated, it should be very professional. Consider issues like how long it was taking the lawyer to respond to your initial inquiry.
Finally, and probably most importantly, when it comes to choosing a lawyer, make sure you trust your instincts. You should be completely at ease with the expert who will advocate for you and your goals. Especially because you will be disclosing confidential facts about your life with him or her and perhaps placing your fate in their hands.
If something simply does not feel right, you should go on and find another counsel with whom you get along better.
3. Which questions should you ask a prospective lawyer?
Now that you have narrowed down your possibilities, it is time to make a decision. Having the best representative lawyer will be a game-changer for your case.
Regardless of whether it is a personal, family, or business case. Asking the right questions will prevent you from having trouble in the future due to not having adequate representation.
To get you going, here is a things you can ask to inquire about a lawyer before employing them, as well as the explanation for those questions.
3.1 "Do you provide free consultations? If not, what is the cost of the initial interview?"
This tells you how much they think their work is worth. If they do not give the first consultation for free, that is not a good sign. It is not always the case, but sometimes that means not many customers come back, and that is why they decided to profit from the first encounter.
3.2 "For how long have you been doing this?"
Undoubtedly, you should research the person you are considering hiring. This is a question made so that you can take a look at their reaction. Do they get offended, nervous, proud, or worried? Does the information they give you match up with the one you found online?
Additionally, this will let them know that you are aiming for the best, so they will make sure to try their best for you.
3.3 "How much expertise do you have in situations like mine and what were the results?"
This is a very important question. You need an attorney who has experience dealing with situations like the one you find yourself in. More importantly, the result of their experiences. If they have had positive results dealing with similar cases, that can be very helpful.
3.4 "What is your current workload like? Do you have the time to dedicate to my needs?"
You must make sure that this question does not sound like a reproach. You need to present yourself as open and willing to any answer, even if it is negative. This is important because we want the attorney's honesty.
It is no use having the best lawyer if he is not going to be able to pay due attention to our legal needs.
4. Why is Connect Legal the best place to find a lawyer?
Now you have learned the keys to choosing the best representation. By paying attention to a variety of things we get the perfect formula to choose the best lawyers in Dubai. You must always remember that your instinct also plays a role in this decision-making. Learn more about us to help you out in every legal aspect.
You can check out our website to find out more about the common practice areas for lawyers in Dubai. As well as how the practice of law works in the United Arab Emirates. In case you were wondering "are any lawyers in Dubai near me?" Connect Legal has the answer to that question. We are very happy to be able to share our knowledge with you and anyone who needs it.
Do  you want to get in touch with us to learn more about finding the best lawyers in Dubai? Please feel free to get in touch with us at +97143316688. You can also contact us by email at contact@connectlegal.ae and speak with a member of our staff who will answer your worries.
Do you wish to join our team of lawyers? Please visit thetalentpoint.com and upload your CV or resume. Send an email to contact@thetalentpoint.com to get in direct communication with us. Do it right now! We look forward to see you!
25/Mar/2023
Digital disruption: a technological revolution in the legal industry
The legal profession operates with a relatively traditional mindset and has been slow to adopt ne...
25/Mar/2023
Corporate Lawyers: An overview of law firms in the UAE
Sometimes, when hearing someone talking about a corporate lawyers in Dubai, you might picture a s...
25/Mar/2023
Why does a company need legal services?
While starting a new business, you might come across many difficult situations, and there are man...
25/Mar/2023
Employment Lawyers: A guide to finding the best lawyers in the UAE
In the world of law, there are many different branches, so we also find different lawyers. If we...