Employer delaying visa cancellation: A common issue for UAE residence visa holders
Contrary to popular belief, it is a necessity for employees that their employers cancel their visas after they are done working. Any employer delaying visa cancellation can face serious consequences. Not to mention that it will bring difficulties for the worker as well. The best thing to do is to be aware of all the laws we must follow.
In this article, you will learn everything about why an employer delaying visa cancellation is a non-acceptable situation in the UAE. We will talk about what a work permit and a working visa are. As well as the different scenarios surrounding such topics. The United Arab Emirates' laws are very clear when dealing with such things. Let us take a look:
How important is a work permit in the UAE?
What is a work visa and how to get it?
Why does your employer need to cancel your work visa?
How could a worker cancel their work visa?
What are the requirements for a visa cancellation?
What happens if you leave the country during your work and visa permit?
When should you get legal assistance?
1. How important is a work permit in the UAE?
Work permits are issued by the MoHRE (Ministry of Human Resources and Emiratisation). The employer must apply for a work permit with the MoHRE. This is the first step to getting an ex-pat working in any Emirate. It is completely illegal for an expat to work in the United Arab Emirates without a work permit.
When an employee's employment is terminated due to the expiration of their contract, whether restricted or non-limited, he or she can apply for a new work permit. They must keep a status that permits them to transfer their residency to another sponsor. In this country, the employer is considered the worker's sponsor.
The United Arab Emirates has a new Labor Law, which explains the way contracts work. There have been a few significant changes in contract-making that we need to take into consideration. A worker can also get a renewed work permit for contracts under the following conditions:
It is found that the contractor has breached his or her legal and contractual responsibilities, including failing to pay salaries for further than 60 days.
The MoHRE verifies that the contractor did not supply employment since the company had been dormant for further than two months.
In a labor case, the final decision is on behalf of the employee.
When a contract is terminated, the employer is responsible for paying the gratuity. Taking into consideration the new way of calculating it. As well as canceling the work permit that was specific for that company, so the worker can acquire a new one.
1.1 New licenses for qualified workers
The six-month employment requirement does not apply for employees who qualify for skill set series 1, 2, or 3. Which signifies possessing a university degree, a post-secondary education, or a high school diploma, respectively. This is relevant if the employee meets their contractual obligations.
1.2 New licenses for non-qualified workers
A fresh permit can be issued when both employee and employer voluntarily agree to end the contract. It does not matter if it was during its terms stipulated, because both parties agreed. However, it is important that the employee worked for at least 6 months.
According to the ministerial order, a new license can be provided to an employee whose company terminated him wrongfully. In this case, with no need to wait six months.
If this topic is confusing to you, make sure to contact us so we can clarify any questions you may have.
2. What is a work visa and how to get it?
The MoHRE and the General Directorate of Residency and Foreigners Affairs (GDRFA) are both responsible for providing a work visa. It is vital to own a working visa, otherwise, you could face deportation if working illegally.
The procedure begins with obtaining a work permit from MoHRE for an expatriate. The work permit authorizes the bearer to access the UAE to find work and is effective for 60 days from the date of issuing.
Only after the new employee enters the Emirates on the grounds of the work permit, the sponsoring firm organizes for the extra requirements. Medical tests, getting the Emirates ID, or UAE Resident Identity Card, the Labor Card, and the stamping of the work residency permit on his passport. All this within 60 days.
On the other hand, whenever a person stops working for the company, they must cancel their working visa. An employer delaying visa cancellation in the UAE can bring the worker terrible inconveniences.
2.1 Can you work without a work visa?
The Labour Law is unequivocal on this point: all foreign employees working in the UAE need to get a residency permit and an identification card as soon as they enter the nation. In addition, a valid work permit is necessary.
It is unlawful for an employer to refuse to produce these documents, and it is also illegal for a person to work without them. Employers should apply for the visa as soon as an employee begins working.
Both employer and employee can be facing a significant number of fines, restrictions, imprisonment, and even deportation. Here, in Connect Legal, you can find the best help to manage any case regarding any employment issues and more.
3. Why does your employer need to cancel your work visa?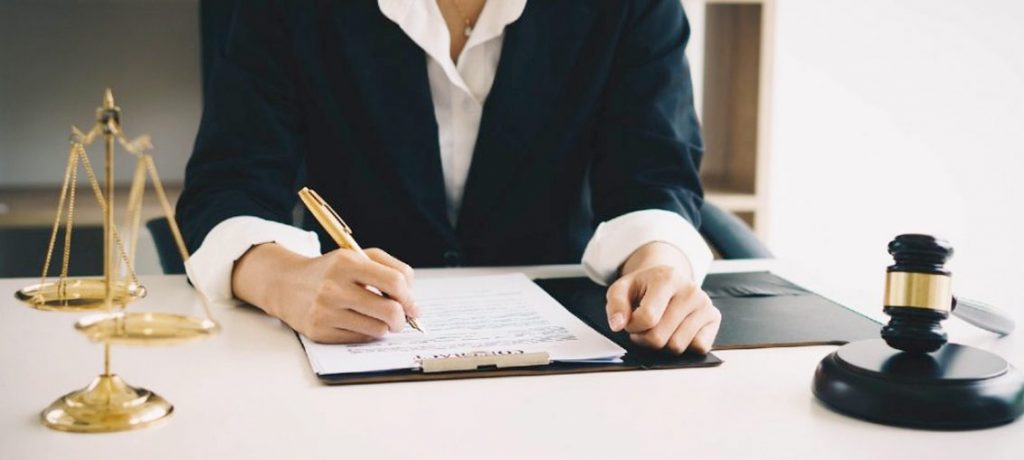 Each working visa and permits are specific to the employee and also the employers. This means that, if you have one working permit for a company, you cannot work for a different one. That is why you should make sure your employer cancels your documents after you finish working. Employers delaying visa cancellation in Dubai risk getting a complaint.
When an employee quits after they finish their notice period, the employer must terminate the work permit and resident visa. Unless otherwise stipulated, this should occur on the last day of the notice period. Also, the employer must pay in full all debts to the worker.  This is standard policy.
Canceling a work visa should take no more than 1 or 2 two working days. Employers delaying a visa cancellation can bring a lot of consequences to the worker. Therefore, in such cases, the employee should file a complaint to the Ministry of Human Resources and Emiratisation.
The ministry will notify the employer to take urgent action. In most circumstances, this will suffice to remedy the issue. The notice period's purpose is to give the employer time to prepare all the payments and paperwork they need to cut you off the company. There is no reason for an employer delaying visa cancellation.
4. How can a worker cancel their work visa?
First and foremost, it is important to know that only corporations or sponsors have the authority to request a visa cancelation for their workers. Employees who wish to leave the UAE permanently must request their employers or sponsors to initiate the process.
An employer delaying  visa cancellation in Dubai will put their ex-worker in a very uncomfortable position. In those cases, is best to count on the best representation in Dubai, to fix any misfortunate situation.
When a visa is revoked, the person has 30 days to depart the country. Of course, if they have a new job offer, their new employer can apply for a new working permit and visa during that time.
5. What are the requirements for a Employer Delaying visa cancellation?
To begin, it is crucial to remember that this process may be affected by whether or not workers follow the terms and conditions. Companies must end their employees' work contracts before canceling their visas if they are not fleeing the country.
Authorities need businesses to take the following actions to request employer delaying visa cancellation for their workers:
Companies enter the Ministry of Human Resources and Emiratization's website.
Employers submit documents electronically.
The Ministry issues the application to the GDRFA.
GDRFA officially cancels a worker's visa and informs the Ministry.
The Ministry permanently cancels the work permit.
Employers ask the worker to sign a letter about the work contract cancellation.
The letter needs to prove the employer paid the salary and settlements.
Although it might sound like a very complicated process, it is not. The maximum waiting time is ten days, so there is no excuse for an employer delaying a visa cancellation in the UAE. As well as no excuse for delaying a work permit cancellation.
There are occasions in which the employers delay the process because they are looking for a new worker to take place. However, this is against the law, they should not hold anybody against their will. Especially when the notice period has concluded.
5.1 Documents you need for the cancelation
To begin the process of canceling a visa for its employees, the UAE government needs employers or sponsors to provide certain documentation. The following are the key requirements by authorities to persist with residency permits and work permits terminations.
A visa cancelation form.
The worker's original ID.
Proof of the Ministry's approval.
Image of the worker's residence visa.
Work permit cancelation process.
The two parties must carry this process together. Only in the case of the constant absence of the worker, then the employer can go through the process alone. However, in case the worker desires the termination of their visa and the employer delaying visa cancellation does not show up, they must file a complaint.
6. What happens if you leave the country during your work and visa permit?
First, we must consider what occurs when an employee is absent for a lengthy period. If you stay outside the UAE for more than six months, your visa will be terminated immediately. If you wish to return to the nation, you must reapply for your entrance permission.
However, acquiring entrance permission may be more difficult if you flee the country without informing your employer. Employers can report their employees as defaulting if they fail to follow the conditions of their contract. Aside from visa revocation, going missing creates further issues for workers who want to change employment or return to the UAE.
Companies can request a repayment of their employment deposits by initiating an absconding complaint. Furthermore, workers must reimburse their employers for any lost wages. Unless there is a prior consensual agreement between the two parties, labor law imposes these payments.
Understandably, in the case of an employer delaying visa cancellation in Dubai for a worker, they can sometimes leave without the process being finished. Consequentially, in a terrible case, this could mean a ban from the Emirates. Furthermore, having legal assistance from an employment lawyer is very important, to prevent any further inconvenience.
7. When should you get legal assistance?
When encountering any of the situations mentioned, it is advisable to get legal assistance. Especially if you are going through rough times because of an employer delaying visa cancellation in the UAE. Also, remember employers can terminate contracts if workers disappear for six months.
In Connect Legal, we are aware of how an employer delaying visa cancellation in Dubai can bring a ton of hard work for the employee. We are here to help you with any legal issue you present us. Additionally, we can provide you with information about the Rental Dispute Center, for any ex-pat living inside the United Arab Emirates.
Would you like to be represented by the best lawyers? If you want assistance or more information on employers delaying visa cancellation and how to proceed, please contact us at + 97143316688. Also, if you send us an email at contact@connectlegal.ae, you will be contacted by one of our professionals who will answer all your doubts. For further details, you can check our website as well.
To submit your CV resume and apply for a variery of jobs, go to thetalentpoint.com. Documents or data sent to contact@thetalentpoint.com are never saved. Do not miss the opportunity to be a part of many great teams.
25/Mar/2023
What do the best labor lawyers in Dubai do?
Labour lawyers, as a component of employment law, assist both workers and employers in disputes a...
25/Mar/2023
Criminal lawyers in Dubai: Learn how to choose them
Finding a lawyer is simple, especially in a nation like the UAE, which has a lot of prominent leg...
25/Mar/2023
The most important features of employment contracts in the UAE
Employment Labour contracts Duration & mock-up for private firms – #1 Perfect Guider An...
25/Mar/2023
Indian Lawyers in Dubai: Know about how they provide legal assistance
There are a lot of questions surrounding the working of foreign lawyers in the United Arab Emirat...