The United Arab Emirates believes in offering legal and judicial assistance to individuals who cannot pay legal expenses. According to the UAE Constitution, everyone must have easy access to professional counsel. Nobody should be deprived of legal advice and simple access to fairness because of their economic or social conditions.
In this article, we will talk about legal advice and all the tips that lawyers have for blog readers. This is your opportunity to live a better life. Let us take a look at this:
What is the difference between legal advice, legal aid, and legal information?
Which are some legal tips for everyday life?
Why should I look for advice from a lawyer?
How can Connect Legal help you?
1. What is the difference between legal advice, legal aid, and legal information?
There is an abundance of legal information accessible online, coming from a variety of sources. However, a pamphlet or FAQ on a legal issue is not legal advice. Even though is intended to give a wide basis of knowledge to the general public.
Legal advice, in contrast, is adapted to an individual's position and legal needs. When seeking information on an internet board, you should not anticipate someone giving you advice on what to do. Unless, like Connect Legal, they actively connect customers with attorneys or other experts.
Legal advice is the provision of a professional or official opinion on the substance or process of the law in regards to a specific factual circumstance. Legal advice frequently entails examining a collection of facts and recommending a person to pursue a certain approach that relies on the applicable legislation.
This type of advice is typically given in exchange for monetary or another concrete recompense. The advice delivered without compensation is commonly referred to as pro bono public (for the public welfare), or simple pro bono.
With the rise of the internet, and the technological revolution we are facing, several services have sprung up to provide legal advice online for free. People now can perform their independent legal research and draft their legal papers.  In addition, several businesses, like Connect Legal, now provide direct answers to legal problems via their web services.
1.2 Legal information
Legal advice differs from legal information, which is the repetition of legal facts. A parking meter, a sign, or other types of notification, such as a warning from a law enforcement officer, can all transmit legal information.
Printable legal resources, such as instructions and how-to guides, are not legal advice in most cases. As a result, guidelines on how to comply with court demands for the filing of paperwork and other court papers are not legal advice.
Thus, a non-lawyer can offer legal forms, provide generic directions for filling out paperwork and provide typewriter services for information for forms. Nevertheless, no legal advice is provided.
1.3 Legal aid
Legal aid is help given to persons who cannot afford legal representation or access to the judicial system. Legal aid is considered crucial in securing equal justice in front of the law, access to representation, and accessibility to a fair trial.
2. Which are some legal tips for everyday life?
Life may be chaotic. Fortunately, with some legal preparation, some of life's messiest elements may be mitigated or skipped altogether. This legal advice will help you ease out some of life's changes and challenges ahead of time.
2.1 Never sign something without a record
Every day, people come in anxious about a case they are part of because someone is not maintaining their half of a deal. If you have not been through it, you may not understand the degree of fear, confusion, and irritation that these kinds of disagreements may produce.
They frequently throw a big shadow upon our clients' life, causing an uneasy sense of conflict and concern. Of course, we can outline their choices and demonstrate how we will stand up and defend them.
The vast majority of these problems, however, will not happen if each client keeps a copy of the contract that they sign. When they do, we can plainly show the other parties what they have to do under the contract. We can tell that they are a lot more inclined to step up and do it so.
Save yourself big bucks and up to many years in court by requesting a copy or, if it is not possible, rapidly taking a picture of each document you ever sign.
2.2 Organize your affairs
Have you prepared your living trust, your will? Do you have care plans in place for your medical services and property? Having these things in place, at least, may alleviate a great deal of grief, tension, and suffering around your loved ones.
Your trust or will can specify who inherits your possessions, who will be appointed as protector of your children, and much more. An advance health care directive often outlines who will represent your desires for health care choices if you are unable to communicate.
In a difficult moment for family members, an advance care directive can relieve them of the burden of making difficult and often controversial decisions. Contact us to find the best lawyer to help you get these in the perfect place.
Monetary powers of attorney, another type of advance directive, allow you to select a representative to make financial choices and handle your property on your behalf if you cannot do so.
2.3 Do not admit guilt until you speak with an attorney
One unpleasant aspect of life is that things you say under stress typically come back to bite you. Every day, we have customers who find themselves legally required to pay for far more than they should. Simply because they responded rashly and were unaware of the legal repercussions.
It is OK to just stay quiet and, if necessary, to wait until you can consult with an attorney. If you are suspect of harming someone or facing criminal charges, immediately request that your lawyer be present before speaking.
In case you have to submit a report, plainly clarify the event, like in a physics presentation, and resist expressing any opinions. Make sure you register on our website if you are a criminal lawyer in the United Arab Emirates, so you can offer your legal advice to plenty more people.
2.4 Make relational agreements
When life circumstances change, having legal agreements in place for your relationships safeguards you, your family, and your possessions. You can ask our expert lawyers in Family Law for some legal advice about how to write them.
Parenting agreements assist separated or divorced parents in defining how they will divide time and decision-making with their children. Including guardianship, financial concerns, health care difficulties, and religious education.
Relationship agreements, no matter how much or how little you own, may protect what is important to you and help you prevent future confrontations.
2.5 Get all the information you can when you face an accident
Incidents happen and they can come at any moment. Obtaining knowledge is among the most crucial things to do if the unthinkable happens. It makes no difference whether the accident is a crash car accident, an injury in a crowded street, or a workplace accident; the information accessible immediately after the event is critical.
This is the most common legal advice online for free when it comes to accidents. Take photographs, acquire the contact details of spectators, and make notes about environmental weather conditions, lighting, and so on.
2.6 Do not plagiarize other people's work
In this digital, social era, it seems to be simpler than ever to locate and copy someone else's content and share it with the public, without giving it a second thought. However, infringement of copyright on the internet is a very serious issue with far-reaching consequences.
Furthermore, website terms of service frequently require that you possess the rights to the information you share or repost. Providing credit to the author of an original picture or other material may not be sufficient. Therefore, distribute what you possess the rights to, plus protect everything else.
Also, on this note, dealing with the network is more serious than we think. The United Arab Emirates has a new law about networking and the right way to do so. The new Defamation Law talks about how social media is a place where we must be kind, just like in the real world. And just like in the physical world, not following the rules can bring serious repercussions.
2.7 Do not drive if you have been drinking
It is very easy to justify driving drunk, especially when your judgment is not in its natural state. However, driving while under the influence is a significant criminal infraction that can result in time in jail, license suspension, substance abuse programs, and substantial penalties. Possibly a felony conviction if someone is harmed or killed.
To put it simply, the danger is not worth it. So, if you have been consuming, share a trip with a sober friend, take public transportation, or call a cab.
Nevertheless, accidents due to drinks and drugs do happen. That is why in our practice areas we count on lawyer experts in drug offenses and how to deal with that type of case.
2.8 Adhere to the golden rule
Last, but not least, treat people in the same way that you like them to treat you. Almost all of the conflict in our lives can be reduced down to this simple idea, which can be difficult to apply at times.
Giving this generosity to people you meet can help all of us to handle the inevitable problems that life throws at us. Not to mention, following this simple adage will effectively protect you from a lot of legal problems.
3. Why should I look for advice from a lawyers?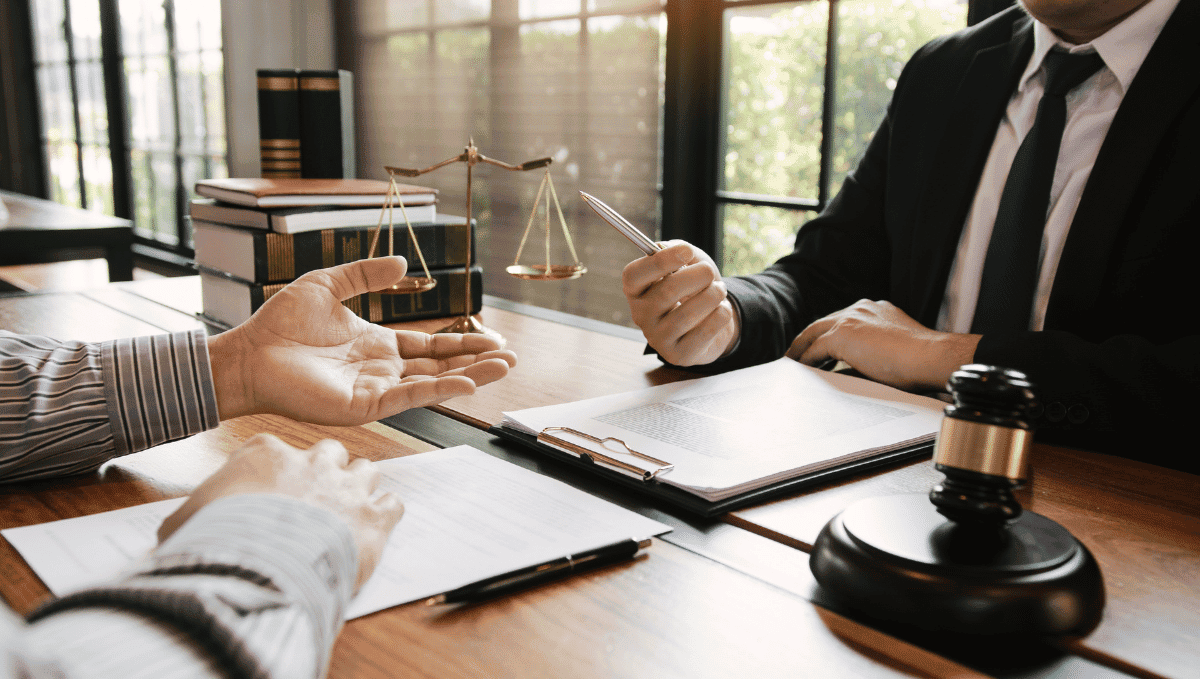 There are plenty of reasons why legal advice from a lawyer comes in handy. If you are looking for free legal advice in the UAE there are different ways to get it. In the United Arab Emirates, the government makes sure there is legal aid for everyone.
Contacting the corresponding instances will be able to evaluate your case and decide if you are admissible for legal aid in your Emirate. Meanwhile, here are a few of the situations in which you want to get legal advice.
3.1 Signing a contract
You may wish to have an Employment Lawyer or Corporate Lawyer in Dubai evaluate the terms or create the contract to make sure that you are getting exactly what you negotiated for and are not accepting unfair conditions. Agreements you sign as a customer may also fall into this category.
3.2 Starting a business
You can be certain that the business is safeguarded from all potential threats if you have access to legal advice. Not many people know what all the benefits and legal services for businesses are. Make sure you read all about it if you are starting.
3.3 Forming a family
An Estate Planning Lawyer may be able to help you draft a trust, will, powers of attorney, and/or examine your total estate to ensure you have sufficiently safeguarded your loved ones.
3.4 Buying or selling property
When you consider buying or selling a property, there are several things to take into consideration. If it is your first time, the process can be very stressful and confusing. Counting on legal advice from a lawyer is a great way to smooth the situation.
4. How can Connect Legal help you?
As previously said, selecting a knowledgeable and passionate lawyer who is a specialist in the market and also has the desire to assist you in negotiating the best way possible is critical. Legal advice online for free can sometimes be useful. However, most of the time, it is best to count on a lawyer specifically for you.
Here at Connect Legal, we provide the most capable lawyers, with wide knowledge and the willingness to please our customers and help them achieve their goals. Free legal advice in UAE can sometimes come from approaching the right attorney.
In case you want to get in touch with Connect Legal to learn more about legal advice and tips from real lawyers, kindly call us at +971 4 331-6688. You can contact us by email at contact@connectlegal.ae and speak with one of our staff who will answer your queries.
Do you wish to get in contact with us and join our team? Please visit thetalentpoint.com and upload your CV or resume. Send an email to contact@thetalentpoint.com is another way to send us your application. Do it now!