In the UAE Labor Law, there were provisions for both unlimited and limited labor contracts. When an individual raises legal concerns about their labor relationship, the very first question to ask is which labor contract they were on. Particularly when dealing with unlimited contract resignation, there was a lot of confusion. Now, the government has canceled all unlimited contracts.
In this article, we attempt to gain insight regarding the limited and unlimited contract resignation, early termination, notice period, and computation of gratuity and end of service rewards. Additionally, we will explain how the new contracts work. As well as explaining the labor ban and the UAE Labor Law resignation. Let us take a look:
How does the unlimited contract work?
What is a limited contract?
When could I get a labor ban?
What are the fundamentals of gratuity?
What is forced resignation?
How can Connect Legal help you out?
1. How does the unlimited contract work?
There are a lot of doubts about what is an unlimited contract in the UAE. According to UAE's Labor Law N. 8 of 1980, an unlimited contract is open-ended and could end for a variety of reasons.
Unlimited-term contracts are often seen as more adaptable and user-friendly than restricted contracts. As a result, in the UAE, an unlimited-term agreement was more typically utilized than a limited contract. Unlimited contract resignation in UAE until 2021 was the reason for a fair number of inconveniences.
However, according to the latest updates in labor law, unlimited contracts are no longer an option. All private-sector employers must update current employment contracts with new employment contracts. Agreements shall be for no more than three years. Furthermore, the employment can repeat or extend the agreements for shorter or longer periods.
Unlimited contract resignation in UAE's 2021 new announcement will no longer be a problem. Since all the contracts must be re-made in limited contract regulation. Therefore, although we will answer frequent questions about what is an unlimited contract in UAE, you must keep in mind that it is no longer the same.
1.1 Contracts with an indefinite notice time
UAE Labor Law's resignation and termination of the contract are very clear. The notice time for terminating a contract of employment is 30 working days (Art.117).
Alternatively, the worker may opt for unlimited contract resignation without notice by Article 121 UAE Labor Law. That is when the company fails to honor its obligations to the employee. Or when the contractor's legal agent commits an act of abuse against the worker.
1.2 End-of-service gratuity computed under an unlimited contract
The calculation of limited and unlimited contract gratuity and end-of-service depends on the terms of the contract termination. As well as the amount of time the employee has been working. Limited and unlimited contract gratuity is a benefit for all ex-pat workers.
Employees opting for unlimited contract resignation in UAE in 2019 had to be very aware of how the gratuity was going to be paid before taking any action.
1.2.1 When the employer cancels the agreement
Yearly for the first 5 years of employment, you will get 21 calendar days of basic pay.
30 calendar days' basic pay for every additional year, as long as total remuneration is not exceeding two years' salary.
Furthermore, a worker is not eligible for unlimited contract resignation end-of-service gratuity if they were fired for serious misconduct. If the employer terminates the employee, he must have a legal basis for doing so.
Must be under Art.120 or any other grounds of bad performance indicated in the contract of employment. If there is no sufficient cause for the termination, it is arbitrary. The contractor will pay 3 months' salary on termination for an unlimited contract.
Furthermore, if the employee departs while on probation, he or she must still serve a 30-day notice period for unlimited contracts in the UAE.
1.2.2 When an employee quits from an unlimited contract by Art.137
According to UAE Labor Law Resignation 2017 he or she shall be eligible for a termination gratuity based on the sliding scale below:
Service period of one to three years: 2/3 decrease.
Service period of three to five years: one-third decrease.
There is no decrease if the service time exceeds five years.
An employee can opt for an unlimited contract resignation in UAE 2019's law with immediate effect for cause. Accordantly, one party's conduct must ground termination and any realistic employer or worker would also have ended the employment as a result.
1.3 Quit under a contract with an indefinite term
Both parties in an unlimited agreement have the right to mutually terminate the contract under a minimum of 30 days' notice. The employer can keep the notice period for an unlimited contract in UAE for over 30 days, a maximum of three months.
According to UAE Labor Law resignation 2017, if the employee fails to serve the notice term, he or she must reimburse the company for that time.
1.4 Labor prohibition
It is important to note the following about labor prohibitions:
Under an unlimited agreement, the employer may implement a labor prohibition if the contract terminates without the parties' mutual consent.
If an employee quits before the end of the contract time, they will face a one-year suspension.
2. What is a limited contract?
A limited-term contract is a fixed-term contract that is usually the length of the UAE resident visa. Two or three years, it depends on the location of the business. It will automatically cease at the end of the period unless one party terminates it earlier or both parties renew it.
2.1 Limited contract notice period
Since the contract determines the term, there is no minimum term for limited contract resignation in UAE's 2020 Labor Law. This is one of the main differences with unlimited contract resignation.
Additionally, for anyone wondering what is the notice period for limited contracts in UAE, you must know. If the employer terminates the agreement for any cause apart from Art.120, the employee gets three months' remuneration or the remaining time. Whichever is shorter.
If the worker rescinds the limited agreement for any cause apart from Article 121 of UAE's Labor Law, the worker must reimburse an amount not exceeding the 12-month wage or the remaining time, whichever is shorter. To know more about this particular type of contract, you can get in touch with one of our professional labor lawyers in Dubai.
2.2 Service gratuity at the end of a limited-term contract
According to limited contract resignation in UAE's 2020 Labor Law, the worker is not eligible for any benefits if he or she ends the arrangement at their sole choice. They must not quit before the contract expires or before five years of constant service.
A worker who has accomplished one year or over of continuous employment is eligible for the end-of-service gratuity calculations. If the employer ends the contract at his sole discretion before expiry for any cause apart from Art.120 and Art.132.
Annually for the first 5 years of employment, you will get 21 calendar days of basic pay.
30 calendar days' basic pay for every consecutive year, as long as total net income does not surpass two years' salary.
If an employee resigns after five years of service, he is eligible for the same end-of-service bonus as if he resigned under an unlimited agreement (Art.138). In this case, it does not matter what is the notice period for a limited contract in UAE.
3. When could I get a labor ban under a limited contract?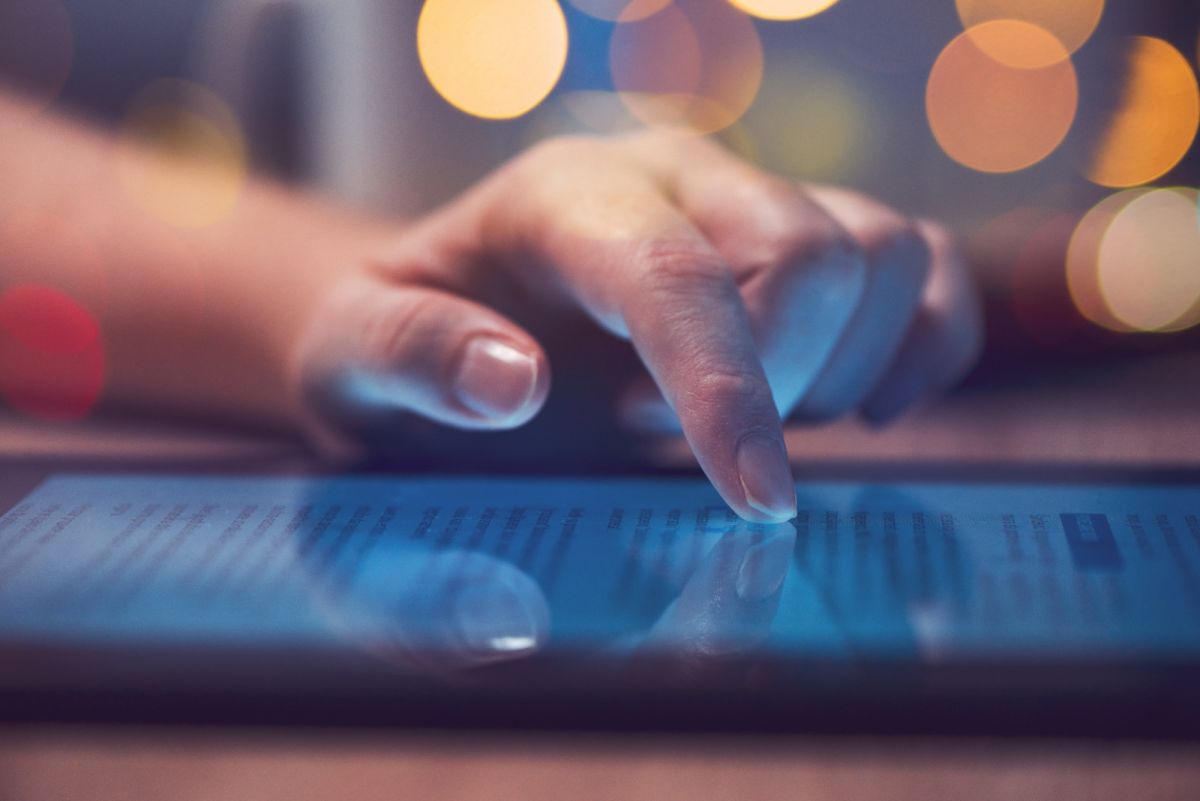 When an employee violates the requirements of the UAE Labor Law. Or the terms of employment as specified in the contract of employment.
The official Ministry of Human Resources and Emiratization may impose a ban against the employee following receiving a complaint from the employers.
The limited agreement is between the employer (business) and the employee and it terminates on the date of the contract's expiry, usually 2 years.
Unlike unlimited contract resignation, an employee on such a Limited Contract has an obligation to the business until the contract expires. When the employee's contract ends, he or she has the choice to quit the business.
3.1 How many different sorts of labor bans are in the UAE?
6-month suspension
A one-year prohibition
3.2 Situations under which a ban happens
MOHRE's limited contract laws impose a labor restriction on an employee if the employer requests one under either of the following situations.
Non-fulfillment of limited contract:  It may only conclude in the middle by the worker if the employee and the employer agree.
Absconding: When an employee leaves work for a length of time specified in labor legislation without notifying the employer. If the employer reports absconding, the employee will be banned from working in the nation for a year after the date of reporting.
Resignation without notice: When a worker quits without giving notice, the employer may obtain a labor ban from the MOHRE's limited contract.
According to Section 14 of UAE's Labor Law, now that unlimited contract resignation is not in the picture, an employee may quit without notice in just two circumstances:
If the employer has not fulfilled his obligations or if the employee has been assaulted. Either by the employer or their legal agents. Unlimited contract resignation was a common thing. However, resignation before the conclusion of a limited contract is considered a violation.
3.3 Under a limited contract, there can be a permanent prohibition
The lifelong ban is a punishment for major labor crimes such as:
If a job applicant puts any information on the application that is not true.
Revealing any of the company's private information. Employers who desire complete secrecy for their firm would attach a non-disclosure pact to the work contract.
Conviction in a court of any violation involving honesty, honor, or public morality.
Arrive at work inebriated or drugged.
4. What are the fundamentals of gratuity?
There is a lot of confusion regarding Gratuity, so we are now giving you the answers to those common questions you may be asking. If this is not enough, and you still have worries, remember you can always contact us and we will gladly answer.
4.1 What exactly is gratuity?
Gratuity is a financial payment that an employee is eligible for as a lump sum after his employment if his service length is over one year. Including unlimited contract resignation.
Gratuity payments are a responsibility for the employer that accumulates throughout the employee's employment tenure.
4.2 When does a UAE employee become entitled to a gratuity?
Workers are eligible for gratuities compensation after their employment time. When they terminate. Or with unlimited contract resignation. Article 133 states that a worker is eligible for a part of the year if they have more than a year of continuous employment.
4.3 What is the basic amount for calculating gratuity?
The base amount in the calculation of gratuity is the employee's most recently drawn basic salary. Any liabilities owed to the employer could be subtracted from the gratuity compensation.
4.4 Who is subject to a gratuity?
Gratuity pay is exclusively available to expatriate workers in the UAE. These regulations do not apply to individuals who are UAE nationals. This is because UAE nationals have national pension plans. Expatriate workers are not eligible for UAE pensions.
4.5 Is there a limit on gratuity payable?
The sum of gratuity payable to the worker during the final agreement cannot be greater than the employee's current total two-year wage. Especially for unlimited contract resignation.
4.6 How many days to accrue gratuity?
The rules for determining an employee's gratuity are dependent on a defined number of days for every year of service. You can calculate an approximate if you have a limited-term contract. Under unlimited contract resignation, it depends on the years of service.
4.7 What is the impact of leave without pay taken throughout the service?
When calculating the service duration, any period the worker spent as an unpaid absence is removed. The duration of time served on unpaid leave reduces the length of service after unlimited contract resignation.
4.8 When calculating the service duration, what about maternity and sick leave?
The time spent on unpaid maternity leave or unpaid sick leave does count in the service period. Employees' service periods are unaffected by any time taken throughout their employment for these two sorts of absences. The new UAE Labor Law also explains a lot about the way we must now calculate leave salary.
5. What is forced resignation?
Arbitrary dismissal would is a type of termination for illegal or dubious grounds. Forcing someone's resignation violates the UAE Labor Law's particular regulations.
5.1 Compensation for an employee's arbitrary discharge
Arbitrary termination occurs when an employer terminates an employee's employment for no justifiable cause.
The employer must have terminated an employee's services if the reason for dismissal is irrelevant to the employee. More specifically, if the employee has filed a serious complaint with the appropriate authorities. Or put in place court actions against the contractor that have proven valid.
UAE courts may force the company to compensate the employee. That typically means that the employer must pay 3 months' salary on termination of the unlimited contract for the arbitrary decision.
However, a court will decide the quantity of compensation depending on the nature of the labor and the level of prejudice in a specific case. If a company can demonstrate that it is experiencing a financial crisis, the employee may be unable to seek compensation for arbitrary removal.
5.2 Redundant employees' compensation
Employers may also terminate contracts due to economic problems. This is a legal basis for redundancy. The company is required by UAE legislation to offer notice and a wage for 30 days. Since this is not considered arbitrary dismissal, no further income will be paid.
6. How can Connect Legal help you out?
As we can see, the new labor laws have resulted in a slew of positive developments. All of these improvements demonstrate how the government has indeed been paying particular attention to the business sector to enhance it every day.
Connect Legal is a professional agency that provides real advice on all existing regulations that affect business in the UAE. Our heart and passion are in servicing clients, and we strive for complete client satisfaction. With us, you can find the best corporate lawyers.
Connect Legal can assist you in handling all of the legal formalities involved in unlimited contract resignation. Contact us if you want to live a carefree life in Dubai, UAE. Call us immediately at +971 43 316 688 for any business assistance. Or email us at contact@connectlegal.ae to get all of your questions answered. Connect Legal is your ultimate partner.
Looking for a job opportunity? Take advantage of this chance by submitting your CV to thetalentpoint.com right away! Please keep in mind that we will not keep any resumes sent to contact@thetalentpoint.com.