The majority of individuals are astounded by the expense of immigration lawyers in Dubai. While it might be costly, some individuals have needs that warrant the cost. Employing an immigration lawyer can help you decrease risk while increasing efficiency. Immigration lawyers' fees can seem scary sometimes, but they are worth it. Besides, there are plenty of options.
In this article, we will discuss everything you need to know about these necessary lawyers. From immigration lawyers' fees to the reasoning behind hiring one. You will also learn what is it that they do during an Immigration case, and why they are so important. Let us take a look:
What are the reasons behind hiring an immigration lawyer?
How can you know what the average immigration lawyer fees are?
Why should you consider an immigration lawyer?
What do immigration lawyers in the UAE do in immigration cases?
How can you make sure you count on the best immigration lawyer?
1. What are the reasons behind hiring an immigration lawyer?
Immigration lawyers in the UAE play a vital role and might be a necessary skill set in some cases. The price of an immigration lawyer varies according to the complexity of your case. After all, an immigration lawyer can assist you in navigating a challenging circumstance. This might make the difference between expulsion and legal permanent residency.
For others, the typical immigration lawyers' fees may leave them questioning if they have any other choices. Not everyone requires the services of a lawyer. The excellent thing is that there are several possibilities. Consider consulting an immigration lawyer if any of the following criteria apply to you.
1.1 Violations of immigration law
Previous immigration law infractions are a solid cause to hire an immigration lawyer. Entry without clearance, visa overstays, marriage fraud, and deception on earlier applications are all examples of immigration offenses. Immigration lawyers' fees are definitely worth paying in cases like this.
Although direct relatives of UAE residents may usually overcome visa troubles without the assistance of a lawyer, other parts might require assistance. Depending on the severity of the infraction, it may result in deportation from the United Arab Emirates. As a result, it is often a good idea to spend at the expense of an immigration lawyer.
1.2 Criminal infractions
Certain forms of criminal offenses can result in deportation. This is true whether you are a permanent resident or a visa holder. How long you have resided in the United Arab Emirates could play a part in the case. In either case, you can expect to see larger immigration lawyers' fees.
Even if you do not have a conviction, you might face harsh immigration penalties, including deportation. This is because a non-citizen might be considered deportable or inadmissible just by engaging in specific types of behavior. Learning how to choose a criminal lawyer in Dubai can be helpful.
Of course, drug trafficking and sex trafficking are two examples, but other illegal behavior may be equally bad. To make sure you are not conducting any illegal behavior, counting on immigration lawyers in Abu Dhabi can be your solution.
1.3 Other difficult situations
Occasionally you just have an out-of-the-ordinary circumstance. More problematic scenarios involve a foreign diplomat shifting status to a legal citizen or a naturalization candidate with a putative interruption in the continuous residency requirement. These situations, in most cases, are best handled by a legal specialist and warrant the expense of immigration lawyers' fees.
The reality is that not every lawyer is the same. There are excellent lawyers and poor lawyers in the legal profession. Some lawyers practice in many fields. A litigator or personal injury lawyer, for example, may also practice immigration law for additional clients on the side.
Immigration lawyers in the UAE that are good at what they do tend to concentrate on immigration issues. Immigration law is difficult to understand. As a result, the finest immigration lawyers in Abu Dhabi tend to specialize in a few specific areas of immigration law, such as deportation appeals or asylum seekers.
2. How can you know what the average immigration lawyer fees are?
Situations imply a variety of immigration lawyers' fees and arrangements. Some may charge per hour, while others may price depending on a specific assignment, like a naturalization application. An initial consultation may be held, and services may be delivered following that encounter.
Furthermore, if any immigration lawyers' fees are generated during the process of the engagement, the lawyer will demand to be repaid. Although no one wishes to pay for one of the most expensive legal, searching for the cheapest immigration lawyers fees' is probably not a good plan either.
2.1 Fee for the initial consultation
Many immigration attorneys will provide you with a free or low-price initial consultation. The meeting may take place in an office, although it is more often than not held online or over the phone these days. A first consultation might last anywhere from 30 minutes to an hour.
This allows you to assess your prospects of success as well as your trust in the lawyer. It is a chance for the Immigration lawyers in Abu Dhabi to market their services. However, some lawyers choose to demand their standard immigration lawyers fees as well. Make sure to ask.
In extremely unusual circumstances, you may be able to settle your problem within this first encounter. However, in most cases, the initial session is a conversation about how the lawyer can assist.
3. Why should you consider an immigration lawyer?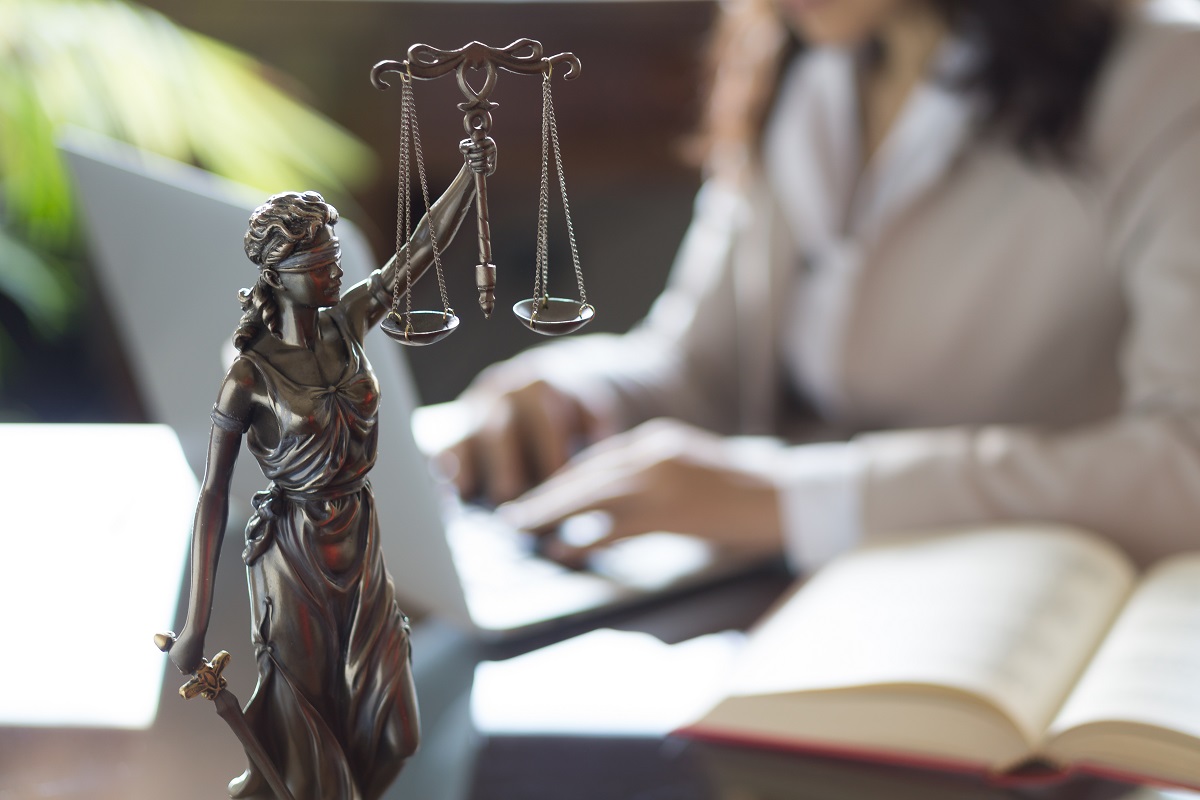 Many people ask if it is worth it to hire an immigration lawyer because of the high immigration lawyers' fees for their services. Then again, there is a multitude of internet tools and forms accessible, many of which are typically free.
While this is fair, the immigration procedure is difficult. Additionally, we must keep in mind that now everything you can find on the internet is accurate. With so many obligations and much at risk, getting a lawyer is something to think about.
3.1 Reducing risk and improving efficiency
As previously noted, the immigration procedure entails a rigorous application process. The processes and needed papers will vary according to the specific type of visa you seek. Immigration lawyers' fees are not so much of a cost if you take a look at the peace of mind you will be gaining.
Although reassurance and a less difficult and stressful application procedure are the primary reasons for hiring an immigration lawyer, there are other advantages as well:
3.1.1 General knowledge and experience
Immigration lawyers in Dubaihave the education and experience required to provide the most seamless and well-supported application process possible.
When you choose an experienced lawyer, you can expect them to be knowledgeable about all sorts of situations and to guide you through the most difficult problems.
3.1.2 Meeting deadlines
When you employ an immigration lawyer in Dubai, you may rest assured that they will take on the obligation of meeting deadlines. Lawyers may assist you to expedite the entire procedure without having to worry about missing forms.
3.1.3 Increased likelihood of success
The immigration procedure can be stressful because there are no assurances that your petition will be accepted. When you employ a lawyer, however, they will ensure that each paperwork is completed and submitted appropriately, representing you each step of the way.
Immigration lawyers' fees are a guarantee for the lawyers putting all the work and effort they can to achieve success for you. On the contrary, for people with hardly any experience, this might mean the difference between a successful and an unsuccessful end.
4. What do immigration lawyers in the UAE do in Immigration cases?
Immigration lawyers in the UAE advise foreign immigrants and residents who must make a case to immigration officials in the United Arab Emirates. This might involve a variety of applications such as naturalization, residence permits, deportation concerns, citizenship, or employment for non-citizens.
While you are not needed to employ an immigration lawyer for such reasons, any errors on your application might result in deportation, denial, or excessive delays. It is vital to meet with an immigration lawyer to guarantee that you are receiving the required assistance and direction to take your case forward.
4.1 Examine your current situation
You will schedule a session with the immigration lawyer before beginning the procedure. During your meeting, you will go through the specifics of your situation and circumstances. Once your immigration lawyer understands your issue, they will be able to advise you on the best course of action to pursue and what the criteria would be.
Counting on the best legal representation in Dubai should be your main goal since there are a lot of proven reasons how that can benefit you enormously.
They will work with you to resolve any difficulties that are preventing you from getting a visa or citizenship. Sometimes they can even help you if you are experiencing any troubles with an employer delaying your visa cancellation.
In case you were not aware, you need a visa cancellation from a current job to move to a different one. Information like this is not always available, and the lack of knowledge could get people in trouble. That just proves once more the importance of having a great immigration lawyer.
4.2 Completing paperwork
Whether you are applying for citizenship or a visa, you can be certain that you will have to fill out many forms and gather paperwork to demonstrate that you are qualified for the status you are after. A lawyer can also be particularly useful if you are thinking about buying or selling a property.
Each application is somewhat lengthy and needs extremely detailed instructions to be completed correctly. You may be rejected or suffer considerable delays if you make an error or neglect something on your documentation.
Immigration lawyers in the UAE deal with this documentation daily. They have efficient methods and the necessary skills to ensure that your application is perfect. Immigration lawyers in Dubai will guarantee that your paperwork is done out completely and precisely. Therefore, you can trust that they are handling your case properly.
4.3 Find a solution to your specific problems
Apart from counseling, planning, and filling out forms, immigration lawyers in Abu Dhabi spend the majority of their time guaranteeing that the law is utilized to your advantage while solving complex challenges. Some of the issues that immigration lawyers in Dubai will deal with include:
The applicant's medical conditions.
Previous deportation status.
Shortening lengthy wait times throughout the application procedure.
Expulsion or deportation proceedings.
Visas for marriage.
Visas for divorcees.
Work permits.
Visas for children.
These are only a few instances of the sorts of situations that immigration lawyers in the UAE may encounter. Immigration lawyers in Dubai will work with you to develop a plan or resolution to your concerns. Immigration lawyers in Abu Dhabi are committed to the case, guaranteeing that it is treated seriously for you to obtain the outcomes you require.
Choosing a competent immigration lawyer for an immigration case is never a loss due to the importance they play in the development and outcome of your case. Using your resources on someone who has dealt with a scenario similar to yours will save you a lot of hassle, time, and money.
5. How can you make sure you count on the best immigration lawyer?
When it comes to time-sensitive issues, immigration lawyers may frequently save you months, if not years, of processing time. An immigration lawyer, unlike the common person with no knowledge, will know precisely which are the forms to submit and when to. Paying for their professionalism is investing in our future comfort.
Furthermore, the amount of guidance you will receive is frequently vital. Especially when it comes to preparing for an interview or a court appearance. Here, at Connect Legal, our immigration lawyers are happy to assist you. We also count on the best family lawyers and divorce lawyers; in case you are looking for help from someone who deeply understands what you go through.
Connect Legal can give you more information about the top immigration lawyers' fees. If you have any questions, please contact us at contact@connectlegal.ae, and we will get back to you as soon as possible. You may also contact us by phone at +971 43 316 688 to discuss your problems with our experts.
If you want to apply for a wide range of job possibilities, go to thetalentpoint.com. Additionally, if you are qualified and want to work with us, please submit your CV to contact@thetalentpoint.com. We do not retain any personal information.